Mark Malatesta Reviews
Mark Malatesta reviews from publishing industry professionals and authors he's worked with can be seen here. These reviews of former literary Mark Malatesta include his time serving as a literary agent, author coach, and Marketing & Licensing Manager for Blue Mountain Arts, the book/gift publisher that invented e-cards, then sold their e-greetings division for close to $1 billion dollars.
Mark Malatesta is the creator of this How to Write a Literary Agent Query Letter guide, and many websites for writers. He's personally helped hundreds of authors get offers from literary agents and/or book publishers including Random House, Harper Collins, and Thomas Nelson. His writers have gotten 6-figure book deals; been on the New York Times bestseller list; had their books optioned by companies such as HBO Max, Lionsgate, Paramount Pictures and DreamWorks; won countless awards; and had their work licensed in more than 40 countries.

Click here to see Mark Malatesta Reviews.
Mark Malatesta Review and Interview
The following Mark Malatesta review and interview were provided by Damone Bester, author of the Young Adult novel, Mendel, published by The Story Plant, a traditional publisher dedicated to quality fiction, founded by long-term industry professionals Lou Aronica and Peter Miller.
Mark Malatesta helped Damone improve his book and pitch materials, which led to multiple publishers offering book deals, including a 3-book deal. Click the following links to see the review of Mark Malatesta, followed by the related interview text, with tips to help authors of all book genres get a literary agent.
Mark Malatesta Review by Author Damone Bester
I just got offers from multiple publishers and signed a three-book deal. My friends want to take me to dinner to celebrate, but I've also planned a day fishing.

Before I decided to work with you, I sent out queries by myself and no one ever asked to look at my stuff. With you I felt more confident. You set things up well and took the guesswork out of everything.
When I got the first offer from a publisher, she said I had a great book and that my voice was needed in the world. That was nice to hear, but you suggested I wait, since other publishers were also interested in my work. So, we went through the process of applying a bit of pressure to them to see if we could create a "bidding war" or an even better situation.

The query I wrote before working with you was me taking a shot in the dark. That query was based on research I had done online, in a book, and it was based on a class I'd taken. But there's a stark difference between what an author can do alone compared to working with someone like you who knows the industry and the lingo.
My query was missing a first line that grabbed attention, and you knew the best way to intertwine my biographical information. You also added nuances to pique agent interest know how to get readers to nibble, and how to keep them on the line. And you ended the query differently than anything I had seen anywhere else.
Because you had me write to authors I admire we were able to mention in the query that three well-known writers had agreed to accept a review copy of my book. That beefed up the query. It showed I was able to help market my books, and that I was willing to invest that time and do some of that footwork.
Part 2 – Mark Malatesta Review
It was also amazing to see how you much condensed my synopsis. It still made sense and sounded interesting when you were done with it, but it was shorter and nothing was missing. I was freaking out about how to fit everything. You also saw things in my synopsis that caused you to make manuscript revision suggestions.
My book is part of a series, and you said the end of the first book was too much of a cliffhanger. That made me weave content from the second book into the first one to make it more satisfying. You also convinced me not to kill off my main character in the first book. All that took several months of rewrites, but it worked out better that way.
You made researching agents easier, too. I used to go to Barnes & Noble each year to buy the Writer's Market book. I'd weed through it to see who I could query. You streamlined that process for me with the Excel spreadsheet you sent me. It included every agent I could query, with everything I needed to know about them, and you dividing the agents into different sections based on how successful they were.
Before I got that list, I thought I'd already queried everyone. I thought, based on my knowledge at the time, "There can't possibly be more agents. This Mark guy is telling me there are more, but I've gone through the Writer's Market. I've hit all of them." Now that I've made it, I appreciate the process more. I feel like I can do anything, having gone through such an arduous process.
Beyond the tangibles, you gave me hope.
Part 3 – Mark Malatesta Review
It took me 4.5 years to get my book deal, and I probably would have quit if you weren't in my corner. I appreciate how you went above and beyond the one year of support you promised. You don't quit on your clients, unless and until they quit on themselves. You're always there, just an email away. That helped me continue, especially when I was thinking, "Man, this sucks."
To be quite honest, I was surprised you stuck with me as long as you did, and that you didn't make me pay more each year. I would have paid every year, as it would have been worth it. That was the most unexpected thing, to see you're that dedicated to your clients. I didn't know what I was going to get at first, when I found you online. But, during our first call, I picked up on cues that you were the real deal.
I have an advantage because I've worked in social services for many years. My wheelhouse is reading people. I know what types of questions to ask, and it was clear to me that you're not just in it for the money. You're genuine, you speak your heart, and there's no fluff. If you think someone needs to improve or they're not ready to query agents, you tell them, instead of hustling them.
I've come to value what you do so much that I've started referring you to friends. Anyone who sees what you're doing should give you a try. If they don't, they'll be doing themselves a disservice.
DAMONE BESTER is the author of the YA novel, Mendel, published by The Story Plant, a traditional publisher dedicated to quality fiction, founded by long-term industry professionals Lou Aronica and Peter Miller
Damone Bester Interview (Audio and Text) with Former Literary Agent Mark Malatesta
During this 65-minute interview with Mark Malatesta, author Damone Bester talks about his journey to become a published author. He shares his advice for authors of all book genres regarding the best way to write, publish, and promote a book.
Mark Malatesta: Damone Bester is the author of the award-winning Young Adult novel, Mendel. It's being calling "a fantastic read," "an absolute must read," and "a profoundly impactful work of art."
Imagine the mid 1980s, last day of school, summer break. A teen rushes to meet his mother, who is being released from the hospital after cancer surgery. When the teen arrives, he finds out his mother is dead, but his ex-gangbanging dad, who's been in jail the last seven years, is at the hospital ready to take him home…
Mendel is a coming-of-age story about a senior at Chicago's legendary Mendel High who must learn how to forgive as he navigates life without his mother. Things come to a head when the teen accidentally finds his mom's diary. In the journal, he discovers his mother's dreams of becoming a collegiate track star were derailed due to getting pregnant with him.
To honor his mother, he joins Mendel's track team and excels, but before he can cash in on any scholarship offers, his father's thuggish past catches up with them when a gun-toting nemesis comes seeking revenge. The teen must decide between saving his own life or sacrificing it all to save his estranged father.
***
Damone is an author, poet, aspiring screenwriter, and voiceover artist. He has a degree in Psychology from Illinois State University and currently lives in the Twins Cities area.
Damone and I worked together to improve his manuscript and pitch materials, which led to him getting offers from multiple publishers, and signing a three-book deal with The Story Plant…a traditional publisher dedicated to quality fiction, founded by long-term industry professionals Lou Aronica and Peter Miller.
To learn more about Damone, visit damonebester.com.
So welcome, Damone!
DB: Thank you. Thank you for having me, my brother.
Mark Malatesta: Well, it's always good to talk to you, but not much better than this when we're able to celebrate you being at this point and doing all the hustle now to promote your book.
DB: Yes, sir. I'm excited. It's been a wild ride, but it's been a fun one too.
Mark Malatesta: Right. So, let's get into it. As you know, I just told everybody a little bit what your book's about. But a great place to start would be for you to just take a few more minutes and tell everyone a little bit more about it since I know a lot of people listening are going to want to get a copy.
DB: Okay, cool. The first little thing here. It's pronounced "Mendel." So, it's like a short "e" at the end.
Mark Malatesta: Gotcha.
DB: A lot of people do say "Mendel." But you know, us from the Chicago area, we pronounce it "Mendel." So, Mendel was actually the high school that I attended. I grew up in Chicago on the south side and Mendel was a private school smack dab in the south side in the middle of the city. So, it's not a memoir. A lot of people think it's a memoir because it's a true school and I went there, but it's totally fiction. There are some true things in there. Like the track team. I ran track for Mendel, and that's kind of the action storyline of the book. But the main themes of the book, which I think people resonate the most with are forgiveness, sacrifice, family, teamwork. So those are the basic concepts of the book that I wrote it around.
Mark Malatesta: And it's also interesting, you slipped a little bit — there's a little bit of a faith element in there too. And I was just curious, as an aside, did anybody give you any pushback on that?
DB: No, and that was kind of surprising. That was the way that I kind of wrote it, you know, with a faith-based element in there. I didn't want anything to be heavy-handed or anything like that. And the publisher, it's not a Christian publisher. So, they were definitely fine with the storyline. They didn't want anything to change because they said that it flowed just with the story.
PART 2 – Mark Malatesta Review and Interview with DB
Mark Malatesta: Right. And for mainstream versus Christian writers who are often trying to figure out how to navigate this…you handled it in the most mainstream way where A, it comes later in the book, really. And B, it's not heavy-handed. It just feels like a natural part of kind of the characters' story, no different than, you know, Chicago is part of the story.
DB: Yeah. I definitely did that intentionally. I mean, I just wanted to tell the story of the of the main character and this became a part of his life, and he just continued to live his life throughout the story. So it worked out pretty well.
Mark Malatesta: Right. And I know it's so hilarious for people listening, you emailed me, I think it was yesterday or the day before, that fantastic Audible or audio book review. You got, I think, the first one, and I emailed you right back and said, "Hey, I'm working out right now listening to the audio. Great timing." I want everybody to know that that silky smooth voice — they use different words in their review of you, but I want everybody to know, you're the one that did the narration audio version of the book, which is really unusual.
DB: Yeah. That's what they said. I mean, it was definitely one of the hardest things I've ever had to do. But I've had some voiceover acting training, and I definitely want to make this a little special treat wherein the author is the one that reads the book, and the publisher was all for it. I just sent him my voiceover demo reel. Because they were going to actually hire out actors to perform the book, he liked that. That that saved him some money. He didn't have to pay several actors. He only had to pay me.
Mark Malatesta: I was going to ask you if they paid you instead.
DB: I'm pretty sure that that helped his pocket a lot.
Mark Malatesta: Right.
DB: Even better for me to do it.
Mark Malatesta: Absolutely.
DB: It was fun. But it was a lot of hard work.
Mark Malatesta: You do a great job, like the reviewer said. It's such a character-driven book. And I mean, there's a plot too. It's both plot and character driven. But there's a lot of character development, a coming of age story like this, and like you really capture a lot of the feeling, that we feel like we're there and it's real.
DB: I appreciate it. The reviewer, she gave me five stars on that. And she said that she didn't really know what to expect, having an author read it.
Mark Malatesta: It's like uh-oh at first, you know? And then it's like, oh, wait, this is good!
DB: And then, the extra thing that I do have to give a shameless plug here, I did the book with my brother, he used to be a producer back in the day. So, he just set up a little home studio. He's the one that did all of the background sounds and the music.
Mark Malatesta: Yeah, cause you have music and effects and stuff in there at times. That's great.
DB: And even the beatbox battle, that was fun. I did that with my cousin.
Mark Malatesta: I even recognized — because this is set in the 80s — like the Galaga game effects sounds.
DB: [laughs]
PART 3 – DB Interview and Review of Mark Malatesta
Mark Malatesta: Like oh, I know what that is. Okay. So, let's go back a little bit and celebrate. I always start there. And then we can go backwards and talk about how you got there. Let me just get you to relive when you got the happy news that you had the offer. And then, oh, it's a multiple book deal. However you want to do that, like the weeks or months leading up to that, whatever, or the day of. Just how it unfolded, because that's what everybody listening is aspiring to. They want to visualize their moment in the sun that way. So, relive that, and then we'll go back and talk about how you got there.
DB: I'll go back to that month. So of course, you're querying and getting the information out there. It ended up being three publishers around the same time. You know some of the story because I was freaking out a little bit, emailing back and forth with you. The first publisher loved it and sent the contract. But I hadn't heard from the other two publishers, so I was going back and forth with you, what should I do type of deal. So just keeping the communication open. I let those other two publishers know that, hey, someone's interested and they sent me a contract, and are you guys still interested? So that upped the ante a bit. They both rushed through it and read.
That's when the other publisher came back with his contract, and it was the three-book deal one. He said that he loved the story so much, and there was no sense of trying to just do one book contract offer at a time. So, he offered a three-book deal, and then I went back to the original person. And she actually — to her credit, she said that that's a great offer, and that I shouldn't pass that up. She said that she couldn't counteroffer or anything like that, because she felt that my story needed to be out in the world. And she wished me well and she told me that was a better offer. So that was definitely kudos to her. So, we went over the contract and I ended up signing with The Story Plant.
Mark Malatesta: Did you do anything to celebrate after? Everybody's so different that some people never celebrate. Like oh, I'll celebrate when the book comes out. And then, oh, I'll celebrate when they take my next book. Did you do anything?
DB: Yeah, I'm kind of like that myself, but I had some friends that made me celebrate. So, some friends took me to dinner, and then I had a fishing trip. I love bass fishing so I went on a fishing trip. That was my celebration.
Mark Malatesta: Well, here's to not rushing. I have a bunch of these success stories on my websites about author getting multiple offers, whether it be from agents or publishers, but that's not normal. It's rare. So, I'm grateful you pumped the brakes when that first offer came in and didn't freak out or go rogue on me and jump –because there's a big difference between some publishers versus others, and if you'd gone too quick, you might not have gotten the multiple book-deal.
I also have to tell you this terrible story, but it has a good teaching point. You have to be so careful when you have some interest with one and you try to play it against the others. Like you're saying how we got the others to kind of respond and speed up a little bit. Well, that can also go sideways. Like one of my clients this week, he's in the process of trying to get an agent, and this is why I have people filter things through me. So, this agent asked to look at his book and asked, is any other agent looking at it? A seemingly innocent question. And 9 times out of 10, I can get people through that, right?
My clients will say, "Well, I've got three other people reading the manuscript, so I'll just tell them that." I'm like, "No, you won't." Because they're probably not going to want to compete. So, we'll tell the truth, but let's not tell him everything. Let's just focus on that last one who just asked to look at it and say, "Oh yeah, somebody else just a few days ago also asked for it. But I really love you and here's why I love you. And so, I hope you'll still read my work. And of course, I'll get back to you if I hear anything from this other person." Well, this agent — and this is not normal, but just so you can see how bad it is — this agent responded with a two word reply, "Good luck."
DB: Wow.
Mark Malatesta: Yeah. Terrible, right? Now, that's not normal. That's really rare. But that's how dicey it can get. Anyway, I'm glad you made it through.
DB: To that point though, Mark, remember I said at the beginning there were three publishers. So, I only talked about two. Th third one, that publisher, did actually pull out.
Mark Malatesta: Bowed out.
DB: Yeah.
PART 4 – Mark Malatesta Review and Interview with DB
Mark Malatesta: Got it.
DB: So, I forgot to tell that part, yeah. I can attest that that happens.
Mark Malatesta: A mistake people make — and I only made this mistake once when I was an agent — I got a little overconfident and cocky when I got an offer for a client selling their book, and I got an offer within 24 hours from a publisher. So, I started calling around the other publishers like, "Hey, I got an offer. When are you going to get back to me with an offer from you, too?" And for the most part, publishers were just like, "Oh, congratulations, and I haven't had a chance to look at it. So just go take that offer." And I'm thinking, "No! That's not the reaction I'm looking for. I want a bidding war!"
DB: Exactly.
Mark Malatesta: Anyway… All right, so here we go. Let's get into the case study bit here, so everyone listening or reading this transcript can learn from you. We'll go back in time, start at the very beginning, long before the book deal, long before you and I met. When did you first get the idea that you might be a writer or a book author?
DB: To be quite honest, I came very later in the game. I'm a unique study in that I didn't take any — well, I had writing courses here and there. But it wasn't until after I graduated college and was out for a couple of years — so I had my Psychology degree, but I had always noticed that in high school and in college, that papers just came easy to me. I mean, I used to laugh at my fellow students like, you know, why are you guys complaining about a 3-page paper, a 10-page paper, a 20-page paper? Like, that's easy! I just didn't get it at the time.
I was a few years out of college when I decided to take this talent that I had just newly found, and I took one of those continuing ed courses at like a community college. It was a Business of Screenwriting course and my script was selected by the director of the program. He met with me and, in a nutshell, told me I definitely had talent. He asked me what school I went to. I told him and told him I have a Psych degree. And he was like, "No, where'd you go to school for writing?" I was like, "I didn't." So that built a lot of confidence in me that, you know, he told me that I have a natural knack for it. And he told me that actually, my strong suit was dialogue. So that just gave me the confidence that I needed. That started the journey.
Mark Malatesta: You know there are people laughing at you right now listening to this when you're like, "Oh, late in life." Like, oh, a couple of years out of college? That's funny.
DB: [laughs]
Mark Malatesta: I mean, some people, they don't start till in their 30s, 40s. A bunch of authors — I think the woman who wrote Little House on the Prairie started writing and/or getting published when she was 60-something.
DB: Right. But it's such a turn from when I first started to how it is now.
Mark Malatesta: Right.
DB: I mean, you go to school and you get all these options for creative writing in many different genres. And that wasn't when I was in school.
PART 5 – DB Interview and Review of Mark Malatesta
Mark Malatesta: I love that because like — I mean, most people, I don't know, there are misconceptions out there. Most people who get books published, whether they're nonfiction or fiction, don't have any formal training or an MFA degree or something like that.
DB: Yeah.
Mark Malatesta: What other types of writing did you do before you wrote the book, other than school essays, things like that? Did you do short stories, poetry? Any nonfiction?
DB: Yeah. I mean, I did short stories. Once I found out that I had the talent to write, I was kind of like a kid in a candy shop. I wanted to write any and everything just to see how far the talent went, right?
Mark Malatesta: Right.
DB: So, like I said, I had the screenwriting class. I did some screenplays and short stories, and entered contests. I self-published a poetry book. I was going around just reading and testing my material. And people liked it, so I ended up doing a book, and then I self-published. So that was pretty much it. I didn't dabble in novels until Mendel came along.
Mark Malatesta: And how did you get the idea for the novel?
DB: So that's an interesting story. And again, I like to give credit where credit is due. I was reminiscing with one of my best friends, I was in his wedding. We were talking about the glory days of track and how we used to beat up on folks. We were just talking about man, why aren't there more books or movies about track? Like every now and again, you would see something with cross country or things like that, but we just didn't see anything. So, we just started talking about that. And then, that's when the idea just sparked like, man, you know, our track team at Mendel was so awesome. Man, I should write something about that, you know? So that kind of sparked the idea of the book, but like I said, that was just the beginning. I definitely wanted it to have more depth in it than just to be revolving around track. Then that's when I thought of all the different things that I had mentioned earlier.
Mark Malatesta: I know you said earlier that it's all fictional, but I bet a lot of it's real, and you're just covering your identity. You're protecting yourself.
DB: [laughs] Yeah, there are several things that are true to life. But you know, fiction anyway kind of copies from life. So, there are definitely some true things up in there.
Mark Malatesta: You started that food fight.
DB: [laughs] No, not the food fight. I maybe started some other stuff, but not the food fight [laughs]. So, one of the cool things that's been happening, Mark, since the book has come out, so I've been a guest speaker at several book clubs, and it's been so much fun. And one of the things that people ask me about are specific characters, were they after anyone you know? The one character I kind of tell people about is the Auntie Emma character. She's a combination of my aunties growing up, and my mom. All those women were five-foot-two and shorter and just tough as nails.
Mark Malatesta: Right.
DB: So that Auntie Emma character is loosely based off a combination of my mom and my two aunts.
PART 6 – Mark Malatesta Review and Interview with DB
Mark Malatesta: I like that. And then, what about your writer's education outside of what you're talking about, as far as conferences, workshops, seminars, books on craft, things like that? What have you done? What have you found most helpful, if anything, that other authors might model?
DB: My motto, I mean, even to this day, and I definitely would continue with it, is always learning, always getting better. So, I never really stopped the education piece because there are so many different avenues for people to do that stuff now with online and everything.
Mark Malatesta: Right.
DB: So just continuing education courses here and there at community colleges, a lot of conferences, workshops, seminars that I just gained a wealth of knowledge from outside of a course just, you know, buying books and roaming bookstores and everything. But another thing that was really instrumental too was just joining a writers' group. I was part of a writers' guild for several years, soaking up the whole industry and meeting a lot of different people. And when they have guest authors and agents come to the workshops and things like that, you get to meet these people and develop relationships and everything. Like I said, I just kept that to this day. So even as I'm writing something, I always would have another book open or something that's about plot or structure or character, or whatever. So, I'm always in learning mode, even while I'm writing.
Mark Malatesta: I love that you're still in that place even now after your first book's out and you've got all five-star reviews on Amazon, and still learning. You can imagine this, I have people who come into coaching and they just think they have it all figured out, and they haven't even gotten an agent asking to look at their stuff yet. So, I love that humility and desire to keep learning. I mean, this business will do it to you. You know, when we had our call and I was talking about researching agents, I talked about nurturing a state of humble paranoia. Don't get cocky. If I'm not cocky, you better not be cocky because I've helped 300 plus people get agents, right? Like we keep one foot in the big dream world and thinking about the hard reality in the other one. There's always more to learn and anything can happen, right?
DB: Right, definitely. I mean, I just try to keep that mindset of I'm keeping my nose to the grindstone and focusing on the craft. That'll end up speaking for itself.
Mark Malatesta: Exactly. Now, you can go anywhere with this. And everybody's different as far as how they get from A to Z, writing a book. And yes, it can be wildly different, depending on the type of book it is. But what is, from your perspective, some of your best advice, whether it's from your head or your heart, or both, for authors on how to write a book? And you can give some general advice and/or some specific advice to people writing young adult fiction or fiction versus nonfiction. Any of that might be helpful.
DB: Okay. Yeah, so that is kind of all over the place [laughs].
Mark Malatesta: Right. I don't want to box you in.
DB: [laughs] That's right, don't box me in. So, I'll kind of go all over the place with that answer. I guess this could be for any genre, and even maybe fiction and nonfiction. For me, with fiction, I started off — you kind of mentioned earlier about the character-driven story. I determine whether I'm going to write a character-driven story or a plot-driven story. So that's one of the first things that I try to determine. Then, I'm one of those people that — you know, I'm kind of old school. I jot everything down. I'm the person that, you know, give me a Post-it note, put it in my phone or wherever. I'm going to take a note, that's what I do.
Mark Malatesta: Yeah.
DB: I compile a bunch of different notes, different ideas about the story and what I want to do. I might not even have a direction I want to go yet, but just getting those ideas down, or writing the scene down, or writing that dialogue down or something like that. So then, after that, I'm usually trying to determine the beginning and ending. For me, I typically like to start with my ending cause I want to know where I'm going. The beginning can morph and change as I'm writing the story, but if I know that ending and what I want the end message to be, so then I have my direction of where I'm going.
From that point, then comes the fun stuff, right? The research. My research looks like online, going to bookstores, getting books, and interviews. My main source of my research comes from interviews because I want to talk to the people that do it. If there are occupations I need to know, you will find so many willing people. If they know you're writing a book, they're like, "Oh, okay. Yeah, yeah. Well, I'll go to lunch with you."
PART 7 – DB Interview and Review of Mark Malatesta
Mark Malatesta: Right.
DB: That's always fun. Then I'm a big outline guy. Once I have all that stuff, then I do the outline for my story. And then, last but not least, what I'll say is that, you know, I just do it. With myself, I have to be honest. And what I mean by that is I'm not afraid to hit that delete button. I'm not afraid to wipe out a whole chapter if it doesn't work. I'm brutally honest with myself. And I will tell myself this sucks, do it again. I'm not afraid to get rid of chapters of stuff if it's not working. If I say it's not working, I just have to be that brutal. Because if I'm saying it's not working, and I'm trying to still drag it out, I mean, other people will see that. So I'm willing to start over from scratch, if I need to. So just being honest would be that last point.
Mark Malatesta: Have you heard the phrase "killing your darlings"?
DB: Yes, I have. Yeah. Can I kill him off?
Mark Malatesta: Yeah.
DB: We have a story about that, don't we? I tried to kill one, and you talked me out of it. And it worked pretty well for me.
Mark Malatesta: Yeah.
DB: [laughs]
Mark Malatesta: I have to bring that up later. Definitely. That's in the back of my mind. It's common.
DB: Okay. Don't forget [laughs].
Mark Malatesta: So, you went and interviewed the real Miss Morales and gangbangers and thugs for this book, Mr. Interview?
DB: Not Miss Morales. I kind of had her in my head. But yeah, I did interview some unsavory characters from out of Chicago who may or may not have been gangbangers. I reserve the right to…
Mark Malatesta: Right. Let's just say I learned some things reading your book.
DB: And even again, like you think some big tough guys are going to want to sit down with some writer, but they'll say, "You're writing a book? What about? Yeah, yeah, we could talk!" [laughs]
Mark Malatesta: Oh yeah.
DB: Yes, sir.
Mark Malatesta: Everybody likes to share their knowledge, right?
DB: It was fascinating. I mean, a lot of that stuff, even though I grew up in the inner city on the south side of Chicago, that I didn't know. It's funny — just really quick. The whole recruiting thing. I mean, when he was just telling me about that, he's like, "Hey, we recruit like the army do. We want good people. We don't want people that are going to be a liability to the set." And set is another name for gang. But so, so interesting talking and getting the research done for that.
Mark Malatesta: Right. I don't think people think that stuff is nearly as thoughtful or organized. But like you say in the book, it's like running a business, they're there to make money.
DB: Oh, yeah.
PART 8 – Mark Malatesta Review and Interview with DB
Mark Malatesta: Alright, let's talk about publishing a book now. As you know, it basically comes down to trying to get a traditional publisher or self-publish, which is super easy these days. When and why did you decide to go traditional versus just throw it up on Amazon or pay a vanity press or something like that? And what's your best advice for authors who will be making that decision at some point?
DB: For me, it was simple, between two things; either go at it alone, or go at it with a team. I mentioned earlier, I had self-published before, a little book of poetry. But I worked so hard, alone, trying to promote and everything, because you're just literally by yourself, you know? You're doing the editing by yourself, you're rewriting and marketing, and spending your own money. And I told myself I would never do a self-published book or pay a vanity press again after that experience. I knew that I wasn't going to go that route. So that was a motivator for me to keep going to try to get that traditional publisher because I knew how hard it was, doing it all by myself. With a traditional publisher, I'm still learning as well, but it's so much better with a team.
Just to give you an example, I don't even know how many times I rewrote Mendel on my own, but once I got with a team, it was a comfort to know — there were like five other people. Not five other rewrites or whatever, but five different people that read it, in addition to my own fanatic, obsessive rewrites. So, five different people proofread it. We have the proofreader, the copy editor, the publisher, the assistant publisher, and that just gave me so much of a peace of mind to put a product out that I know there isn't going to have flaws. I mean, everyone's human, and we make mistakes or whatever. But when you have that many checkpoints, and it's not yourself, I mean. So that's just one small example of having a traditional publisher and having a team as opposed to trying to self-publish and hurry up and get it out because you're tired of waiting type of deal.
Mark Malatesta: Yeah, and a quality team, right? Because like you get the illusion of a team if you're hiring, let's say, a vanity press, and you're going to be assigned an editor. But like those people, they're just like, okay, let me just check off the boxes because they already got paid. Whereas with the traditional publisher, like if that book doesn't sell, that's not good for them and it's no good for you.
DB: Yeah. And the thing is too, they're putting up their money. You know what I mean?
Mark Malatesta: Right.
DB: They want you to have the best product possible because they're investing in you. Then it's more of a win-win because like, okay, I can have these people investing in me. So now, I gotta step up my game and make sure things are tight on my end, you know?
Mark Malatesta: Right. Now, the good news is for this next question, what I'm going to ask you is to get into kind of your best advice for authors about how to market a book. In some ways, you'll have more to say because the book's out and you've been promoting it for a little while, as opposed to it coming out in six weeks. What tips do you have or things to think about that are important to authors from your perspective, based on your experience, about how to best promote a book? While writing a book, is there anything authors should be thinking about doing from a promotional standpoint? You know, right before the book comes out, when it comes out, after it comes out, anything on that spectrum?
DB: The first thing that just popped into mind is that you definitely have to treat it like a business. And that's just to say that you have to be willing to learn how to work. I mean, nothing's ever going to come easy. You have to be dedicated and committed to doing it. So again, that goes down to that research. Nowadays, it's a lot of podcasts or blogs, or reviewers. So many different avenues out there to help promote your book, but you just have to sit down, take the time and reach out and make yourself known. I'm definitely not a person that loves to do that, but it's one of those necessary evils if you want to be successful.
So again, having that mentor too to help you understand the things that you don't even know to ask. So those would be the main things, I will say. Just the research of it, a lot of stuff online, getting mentors. All of that stuff that still comes into play even while you're publishing your book, or even after it's published. So still just have a mindset of wanting the best product out there. And now that it's completed, you want people to know about that good project, right? So, you still got to do work then to make that happen.
PART 9 – DB Interview and Review of Mark Malatesta
Mark Malatesta: Right. And you want to ensure the next book, and the next book, are coming out. So, you kind of have one little breath between being happy the book's out there and then thinking like, uh-oh, I gotta keep going to the next book, you know?
DB: Yeah. And that's another point. Just having that team, that traditional publishing team, you have people that have been there and done that, so they can kind of calm you down and just talk you through things that you may not understand. Having that backup is always good too, I feel.
Mark Malatesta: Right. So, let's check out some boxes here because there are a bunch of options here, no right or wrong. When it comes to an author website, social media, book clubs, getting blurbs, etc. Talk a little bit about any of those things, or anything else I'm missing that you've done.
DB: Let's see. Well, since my book is a YA book, Young Adult, one of the things I've done personally is reach out to different schools. You know, part of that target audience, right? I've been having some success with that. And even like youth counselors, therapists and things like that. One cool story, a person that bought the book had their grandchild read it. And the grandchild gave it to the therapist, because one of the things he was struggling with the therapist was getting a book that this kid connected with. One of the cool things that came from that is that, like I said, one of the main themes of the book is forgiveness. He was having some issues with his parents, and he came and told his grandma. He said that this main character can forgive, after all the stuff that he went through. Why am I making myself sick and not forgiving my parents for getting a divorce? And man, when that story came back, that just fell on me like an anvil, you know?
Mark Malatesta: Right.
DB: So it was just one of those things of getting that stretch out there, of getting it in the target audience, and now they're passing it to therapists who's probably going to be passing it along to other kids that they work with.
Mark Malatesta: Nice. And that's really what it's about. I get goosebumps when you tell that story and the stuff of really making a difference.
DB: Yeah. I mean, you shouldn't make it too hard. I mean, we're authors, right? We're creative. So be creative in the way that you're trying to get your book out there and promote it, use that gift that you already have.
Mark Malatesta: Right. I know it can happen sometimes. I mean, this is the illusion and what everybody wants. It's like winning that $2 billion Powerball lottery or whatever where you — that first book, just kind of the magic happens where it just ends up on the bestseller list and you don't have to do a stinking thing except just write your books and enjoy the ride! But that's not usually how it goes. That's like a 0.0001%, you know?
DB: You're right.
Mark Malatesta: Gotta make peace with that. A curious thing here, what about your publisher? I'm just curious, because every publisher is different. I mean, did they come at you hard in the beginning, once you signed with them or beforehand, or when the book was coming about, oh, we want you to do this and — like a lot of expectations or requirements with promo, or not so much?
DB: No, they weren't heavy-handed with that. I mean, man, I've been blessed to just really have a good publisher. I think we have a pretty nice relationship and everything. They just told me the things that they were doing. And like I said, again, when you see someone working on your behalf, and they believe in you, and they're putting money behind you, so like — just to give you an example of some of the things they were doing. They set up blog tours for me, interviews set up for me, and different things like that. So, I'm like, man, if they're going to do that, I'm like, I'm not going to let them out grind me. You know?
Mark Malatesta: [laughs] That's good.
DB: If they're working to promote me, I gotta outwork them promoting me type of deal. So yeah. In that sense, I think it feels more like a real partnership in that they see that I'm working and I see that they're working. No one feels slighted, no one feels that no one's not pulling up their weight and things like that.
PART 10 – Mark Malatesta Review and Interview with DB
Mark Malatesta: Right. That's how it should be. I mean, that's the way you described it. I mean, whether it's the publisher-author relationship or the agent-author relationship. I always look at those things as a partnership where, it's not like, oh, the agent's not lucky to have the author, the author's not lucky to have the agent. They're both lucky to have each other, and they're both fully committed. And same thing with the author and publisher. It's not just, "Oh, okay, I made it. Now I got the publisher, they're going to do all that stuff. I don't have to do any of it. Let me just coast." You know?
DB: Yeah, exactly.
Mark Malatesta: It feeds each other. Like you do a lot. And then, kind of they're going to feel like they need to do more. Right?
DB: And I mean, they appreciate it too. Because when they're paying for second printings and all this type of stuff, it looks good that — you know, you had mentioned earlier about the book and getting the reviews and stuff. So, I'm the one that's reaching out to reviewers and professional reviewers and trying to get those things out there. And I'm the one that entered the book award contest where I placed and ended up now having an award-winning book. So as soon as I make those little milestones, I send them straight to the publisher, "Hey look, look what I'm doing. See here?" And they're throwing it on the website and putting it on their social media platforms, and it's like…
Mark Malatesta: And on the book cover.
DB: Oh, yeah [laughs].
Mark Malatesta: Nice. Alright, so let's talk a little bit about the stuff we did together so people can get a sense of that. And I mean, every author, every book is so different, but anybody listening to or reading this, they'll get something out of this. But what motivated you to work with me in the first place? It's been a while. Usually, this process — you know, like your book's been out for a while. So it's not like we just started this two months ago. It's been a long time. So, I don't remember that. But what drove you to hop on the Internet, or however you found me, to start? Were you frustrated and you'd been failing? Or were you just smart enough to not want to fail, and get help before you started?
DB: No. I mean, you have those growing pains and you learn, right? So why I keep preaching mentors and getting help is because I was one of those people. Like, ah, I'll figure it out my own, I can do it on my own.
Mark Malatesta: How hard can it be?
DB: Yeah. Like I'm a smart guy, I can figure this out [laughs]. So, I found you just doing that research, looking online. And that's how I came across your site. It made me laugh, the story was so funny. I'm like, okay, this guy, he really went all in to be undercover and figure out how to get his own books published. I love that. So that was how I found out about you. But yeah, it was to the point where I was just tired of not being able to break that imaginary glass ceiling. I was just tired of going at it alone. I mean, I was just at my wit's end. Like I've tried everything I know to do. And I'm a pretty creative person. So, I'd reached my limit, I couldn't think of anything else to do. I was like, you know what, I need some help. I need to talk to somebody, get a mentor, get a coach, get something going. I couldn't get anybody to read my manuscript. I mean, I was sending out queries and doing all this hard work. So reaching that breaking point, that humbling point of saying I do need help.
Mark Malatesta: Okay. Let's get into exactly what we did. And you can go anywhere with this too, these are open-ended questions. I don't know that you'll remember what we would have talked about, or what your experience would have been like on that very first call, the introductory coaching call. Because that's ancient history at this point. But if you remember that, anything about that. And then, the other things we did that were maybe the most valuable lessons you learned that could be helpful for someone else to understand or to help people understand what coaching can be like. Whether they're working with me or someone else doesn't matter, but just that process.
DB: I do remember actually some things from that interview, because I was checking you out.
PART 11 – DB Interview and Review of Mark Malatesta
Mark Malatesta: Right. You didn't know it, but we're checking each other out, as we ought to.
DB: [laughs] I didn't know that. So yeah, so I was like, okay, who is this guy? Can I trust this guy? I'm going to listen to what he has to say and just listening up to some of the things that I felt that I needed somebody to help me bridge the gap. To talk a bit about that process, you really helped me hone in on what worked and what didn't. You were able to show me what mistakes I was making, and we were able to correct those mistakes. One of the main things — like I said, I couldn't get past people reading that query and synopsis. So we revamped that and did work on that.
And some of the marketing gems, you got that going toward the end. You kind of educated me on just the different genres and how to approach different things, how to bring in the target audience, how to talk about all these things, and the marketing approach of it so that an agent or publisher will see that, like, hey, this guy has done some research and he can pull his own weight. He's willing to work and do some things. So just being able to put that type of stuff and put more substance into what I had already had, you know what I mean? It was like I was giving you the work, and then seeing how you could polish it or even make it better, and working together as a team to do that.
Mark Malatesta: Yeah, that's the good news. The bad news is I'm not a ghostwriter. I can't just make magic out of nothing. It's like I gotta have people like you who are coachable and willing to do the work and have the talent. And then, like you said, I can help you make it better. Right? But we can't make something out of nothing.
DB: Yeah, sure. And that was one of the things I admired, that you were willing to work too. You were willing to not just tell me what to do and things like that. It was a good match in that sense. You know the industry better than I do. You know what I mean?
Mark Malatesta: Right.
DB: So, it was just wise to try to listen and learn and understand the shortcomings I had.
Mark Malatesta: I'll tell you, I'll be honest here, like whenever I do anything for somebody in coaching, it's because it's the only way it will work. I don't want to. It's just the only way. During an introductory coaching call, I share as much as I can, like, "Hey, here's what you can do to improve your position." I give as many concrete strategies and tips as I can. But then there's some of the abstract things like, "Hey, a query letter, you need to have this third part in the query letter, and you need to kind of talk about this kind of things, roughly," but I can't give somebody the word for word language on a call like that.
But in later coaching, for authors who sign up for that, that's when I can actually do something in query letters. It's one of the things, a few things, I do that's hands-on. Again, out of necessity, because in the old days when I started doing this a long time ago, like 2011, I would try to tell authors how to write their query. And then, they'd write it. And then, I'd tell them how to make it better. And then, I'd tell them how to make it better. And I just kept coaching them. One day, the light bulb went off and I was like, this is stupid, let me just write the thing.
DB: Yeah [laughs].
Mark Malatesta: It's faster and easier. I can do it in less time, right? But most things, I can't do that. Like a synopsis, I don't do that. I can kind of give samples to try to get you there. And then, I can edit it. But I would never be able to write a synopsis for somebody, it's not my skill set. Or like with the manuscript, we did some stuff with the manuscript. Didn't we resurrect one of your characters? Didn't you like try to kill your protagonist initially?
DB: [laughs] Are you trying to make fun of me? Yeah.
Mark Malatesta: [laughs] My wife says it's not making fun or being rude if it's true.
DB: [laughs]
Mark Malatesta: Right?
DB: I need to have a word with your wife.
Mark Malatesta: [laughs]
DB: [laughs] So yeah, ladies and gentlemen, I did want to kill off my protagonist, because I just thought that would be so heart-wrenching at the end, and people would just love it because…
Mark Malatesta: It would be so dramatic and you'd win a literary prize, which might be true.
DB: Right, yeah. But kudos to Mark for dropping that little seed in my head. Which obviously worked better because you can't have a trilogy if your main character is dead.
PART 12 – Mark Malatesta Review and Interview with DB
Mark Malatesta: Right.
DB: So yeah, so the main character lives at the end, ladies and gentlemen [laughs].
Mark Malatesta: And I think now — and I may be wrong or kind of not getting this totally right, but didn't your first book initially end — it was like too much kind of like a cliffhanger also?
DB: Yeah, yeah. That was one of the things that we fixed. And I think in the synopsis too.
Mark Malatesta: Right.
DB: And again, that was one of those things that I really didn't know, that the agents, the publishers, they do want to know how it ends. You just can't leave them like, don't you want to read the book?
Mark Malatesta: Right, right. Like no, I have 100 books to read. So, I'll pass [laughs]. Well, they want to read it, but they don't want to roll the dice. Like I want to know exactly how this thing ends before I spend a weekend on it.
DB: Exactly. So yeah, so that was one of those things. Another thing that just popped into my mind was that, like I said, by yourself, you only have a certain limited amount of knowledge. I mean, when I got with you, and when we started, when we agreed to work with each other and everything, just the knowledge base of how many more publishers and agents and managers are out there. And I was like, I thought I had exhausted that. I mean, I'm doing all my research, I had all my Writer's Markets and everything. I was like, "Mark, I've queried everybody!" And you were like, "No, you haven't." I was like, "What are you talking about? Yes, I have!" [laughs] And I was wrong.
Mark Malatesta: Again, out of necessity, I definitely have the most comprehensive literary agent database and stuff like that because like that's sometimes the only reason an author makes it. Or not the only reason, but the deciding factor, right? Because you can have the best query synopsis book in the world, but if you're missing that extra group of agents that might have been interested, that could be the end.
DB: Yeah, definitely.
Mark Malatesta: Alright. So, you've talked about mentoring a lot, right? You think in those terms. Whether it's mentoring, coaching, just getting support, investing in yourself and your writing that way, I mean, how do you think about that? How do you think other people should think about that? And again, it's not about me. It's about just people getting help, I don't care who it is. Like if somebody finds me and they don't resonate with me, I'll encourage them to work with someone else. Like that's okay, get help.
DB: I've learned that's so important. And you're the one that kind of was the start for all of that because I didn't have mentors before. Even though I had met several people, and like I said, a went to a lot of conferences and everything, I didn't cultivate and develop those relationships, which was definitely a mistake in my past. So, when I started working with you, and I saw how valuable that was on the book end, I now have a mentor for TV teleplays that I write, and I have a mentor for screenplays that I write. I have three mentors, one for each thing I'm doing, because you just got to have that knowledge base of the person who's been there and knows the most about it.
And surprisingly, I mean, it definitely takes a lot of hard work and digging to find people that are willing to do that, who are willing to give up their time, because they're trying to produce as well, right? I mean, they're trying to produce products, they've got materials they want to get out there. So, it is a thing that you should cherish, if you are able to get one. And definitely, respect their time and allow them to do their own work too. But you must have somebody that's in the industry that you're trying to get into. I mean, that's just my own personal thing.
Mark Malatesta: Right. And I've got a couple. I mean, on a simple level, I have a personal trainer I've been working with for a long time. I see him every Saturday, and that's one of the favorite parts of my week. It helps me seeing and growing and hitting goals and having that camaraderie. And then I've got a woman I work with, a German lady who lives in the United States. And she makes fun of herself. She's like the tough German. She like to give it to me good, tells me what I need to do to get my web traffic that makes everything work.
DB: Oh, okay.
Mark Malatesta: But the game changer, like if I didn't start working with her — I don't want to tell you how many tens of thousands of dollars I've invested in that over the years. It's worth it. Like that's a total game changer for my business. Like if people can't find you, who cares how good you are? Sounds a lot like an author, right? Like trying to get my workout. If you can't open that door, you're stuck.
DB: Exactly.
PART 13 – DB Interview and Review of Mark Malatesta
Mark Malatesta: Alright, so talk a little more. You were looking at me kind of side-eyed earlier in the call, talking about how before that first call, coming into it, you were looking at me a little sideways, like who's this guy? Can I trust him and all that. Now, in the old days, that would have bugged me if someone said that. Now, I get it. I mean, I know what the world's like. So now I actually get authors like you talking about it. Like when you came into that first call, or even before maybe. Sometimes, people are fine going in the first call. They're like, oh, no big deal there. It's not that expensive for them. For some people, it is, save six months for that one call. But either way, whatever skepticism or thoughts you had, maybe kind of could even be with your past, if you've been burned by somebody else. Like what thoughts or feelings or skepticism did you have prior to that first call, or maybe taking the leap and doing the bigger program? And what got you over that hump, if you had any of that?
DB: Well, I guess what really got me over that hump is the experience of knowing I had only gone as far as I could. Okay, if I don't get the help, where am I gonna go? I'm gonna continue to stay where I am. So, you gotta be willing to take the risk.
Mark Malatesta: That's a motivator.
DB: I mean, you have to be willing to invest in yourself. You're never gonna go anywhere if you don't. Of course, a lot of people, I'm one of them as well, have tried things, tried programs or whatever. And you get burned, you live and learn. But you have to go for it, or you're just gonna continue to stay stagnant where you are. So specifically, with you, that was definitely the first thing, can I trust this guy? I was researching your website, reading the testimonials, which helped because with the testimonials, what I look for personally is not for everything to be the same. I'm looking for differences. I'm looking for specific things that you helped individuals with. Because if I see a group and everyone's saying, "Well, Mark helped me with A and B and C, A and B and C, A and B and C," I'm like, hmm, I don't know if I can trust that. That sounds rehearsed. That sounds like somebody Mark paid to say this.
So, I'm looking for the individuality of the testimonial, and to be quite honest and be open about that. I mean, my background helps me with that. I mean, I've been in social services for over 24 years, working with mental health and chemical dependency. A large part of my job for several years, over 10 years, was interviewing people that were highly — had a lot of mental health and chemical dependency issues. I'm able to read people a little, probably a little bit. I just have more experience in doing that.
Mark Malatesta: Right.
DB: After I researched the website and looked through the testimonials, now I'm talking to you. The things that sold me and made me want to give it a try was that you didn't "sell" me. The thing that sold me is that you didn't sell me. There wasn't ever at all any one of those hard sales; you know, the ABC, Always Be Closing. Like your every sentence is like could I get a contract? Could I get a contract?
It helped that it was just a genuine conversation with you. I felt in my heart like, okay, this is a guy that just truly wants to help people. And it's fair that he would want a fee for that, for the service that he's giving, he's coaching people. So obviously, you work, you do a job, you get paid. That's life. So, after our first conversation, it was just a thing of you had to read my material. That was your vetting process, right? You have to see, okay, is this guy — does he have some stuff that's good enough to work with? Once we got past that, it was pretty easy to trust you.
Mark Malatesta: Right. And I didn't tell you you're a good-looking man, looks like Dwayne Wade, until after we were already working together.
DB: [laughs] After we got together. The compliments came afterwards, yeah.
Mark Malatesta: Alright, do you have any other kind of random thoughts, tips, advice for any author wanting to get to the promised land like you?
DB: Oh man, we're coming to the end, huh? That went by pretty quick. I mean, I've said it several times, but I'm just going to beat that drum again on getting a mentor. The advice I would try to give somebody, stop trying to do it on your own. I've referred four people to you. And I don't know if they've reached out to you or not, I just didn't follow up. I can just give the information. You can lead a horse to the well, but you can't make them drink type of deal, you know? I mean, I can just lead them to it.
So yeah, stop doing it on your own, get mentors, and find the right mentor for you. Just because you've had a bad experience — like I said, I've been burned with different programs or whatever I've tried throughout my life. But that doesn't mean that you just stop doing it altogether. Because people have a wealth of knowledge, and there are some people out there that want to share it and help you succeed in your own dreams and goals. And that's just heartfelt. That's been my experience with you, or I would have stopped working with you [laughs].
PART 14 – Mark Malatesta Review and Interview with DB
Mark Malatesta: Right, right.
DB: You have options there. You can work with someone or you cannot. So, there it is.
Mark Malatesta: I appreciate that. And then it's funny on the referral front. Sometimes somebody will email me like, "Hey, Mark, how do we refer someone to you?" I'll say, "Please don't give my email and my phone number." Send him to my website, right? It's the right energy. I'm not desperate. I want somebody who has a basic idea. They've been to getaliteraryagent.com or one of my other websites, they have a sense of what I do, who I am, see the success, see the value, understand it, and then they want it or they don't. And that's okay. But like I don't want to "sell" anyone — you know what I mean? I don't want to be sold to, and I don't want to sell. If it's right, it's great. And then, like you said earlier, it's like that partnership. I don't know why I'm that way. I think this kind of rubs off from when I was an agent. Maybe it shouldn't be like this, but I don't want to feel like hired help that's like bossed around and talked down to. I want to feel like I'm a partner with someone. I bring in cool value, they bring in cool value, and we're a team. Right? Shoulder to shoulder respect, right?
DB: Definitely. You didn't like when I talked them down to you like that?
Mark Malatesta: [laughs]
DB: [laughs] I thought you liked that. I'm going to stop doing it then.
Mark Malatesta: No, that's all right. I was joking earlier — no, I was only half joking when I was saying I was checking you out too on the intro call, right? Because like I come in — because again, I can only do so much. I'm just half the deal. I'm like, okay, this person, do they have social skills, basic social skills? Are they committed? Are they coachable? You can imagine some of those introductory coaching calls I do. I'll have somebody — and it's so ironic because at the end of the call, they might ask me about additional coaching. I'm like, "Absolutely not." And they're like, "Why not?" And I'm like, "Well, every bit of advice I tried to give you in the last hour, you just told me you don't want to do it. Or you know this other way that's better, or this or that." It's alright. You know? So, you kind of sniff each other out, right?
DB: Yeah, I get that.
Mark Malatesta: But now, hey, I would have been super salesy if we talked like the first three months I was doing this business.
DB: [laughs]
Mark Malatesta: I'd work with anyone at that point. Not now, uh-uh. It's gotta be good, it's gotta be right.
DB: You live and learn.
Mark Malatesta: Yeah. Well, I swear I'm gonna pronounce your book right here. When I wrap it up here, I'm going to try. But thank you for doing this, again. Congratulations, sticking it out. It's so much fun to get here and then stay in touch after. And we'll chat a little bit more after we go dark after this call, but thank you for preparing, coming in here with tips that you think would help people. And I know it's going to help a lot of people, so thank you for that.
DB: Yeah, no problem. It's my pleasure. I wish everyone well and wish everyone success.
Mark Malatesta: Okay everyone, this is Mark Malatesta, founder of The Bestselling Author, with Damone Bester, author of the Award Winning novel, Mendel. You can order a copy of at Amazon, B&N, Target, Wal-Mart, everywhere books are sold. Mendel is available in print, eBook and audiobook, which is, by the way, read by the author. To hear an audiobook snippet and learn more visit damonebester.com.
And if you're interested in a private 1-on-1 coaching call with me (to talk about the best way to write, publish, or promote your book), schedule a Literary Agent Advice coaching call.
Lastly, if you're listening to this interview or reading the transcript and you're not yet a member of our online community, register now at GetALiteraryAgent.com for instant access to more information (and inspiration) like this to help you become the bestselling author you can be.
Remember…
Getting published isn't luck; it's a decision.
See you next time.
More Mark Malatesta Reviews and Interviews
Now that you've seen this interview and review of Mark Malatesta by Damone Bester, click here to see more Mark Malatesta reviews: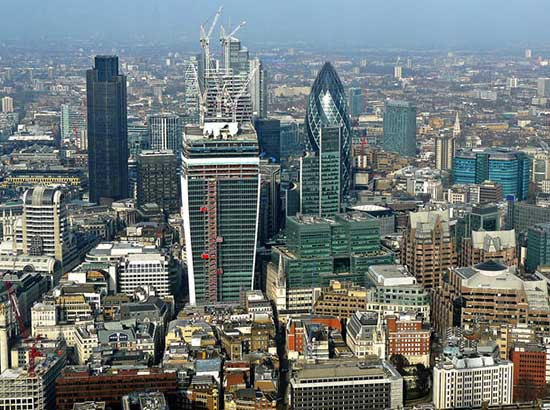 GET A LITERARY AGENT
Get free access to the Directory of Literary Agents with detailed agent listings to get a traditional publisher
Your Information will never be shared with any third party.