How to Write the Best Query Letters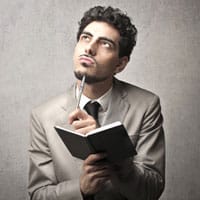 Best Query Letters – The author success stories that you see below will inspire and empower you, so you can write the best query letter possible. We've helped dozens of authors get literary agents, publishers, and book deals. Many of those authors admit that they were struggling to even one agent to read their work previously. What can you learn from their success?
Scroll below now to find out…
And, if you haven't already done so, make sure you click here to read our free 15-part How to Write a Query Letter Training by a former literary agent, former AAR member, and former Marketing & Licensing Manager for a well-known book publisher.
.
Best Query Letters – Author Success Stories
Authors who've worked with us have said things such as:
"It's hard to summarize your book and yourself in just a few sentences. The query you wrote was drastically better than mine. It said what mattered in a way that mattered, and it had everything in the best order."
"Before I started working with you, I was about to try and get an agent all by myself—but I felt that my query letter didn't have the zing it needed."
"Ahhh, timing (and a great query letter) are everything. I have an agent! I'm in shock, frankly."
"I worked with Mark because I wanted to be sure I had done the best I could for my book. After struggling for months with proposals and queries, Mark helped me put together a fantastic package. Within just a few hours I had agents calling me – actually calling my cell phone. I signed with a top-rated agent within a week. My agent told me that she had so many other things to do the day my query came in, but she had to dig into my proposal. 'It's marvelous,' she said."
"After I sent out my revised query letter, I got multiple requests for my manuscript AND multiple requests for representation. I chose David Nelson. He's the literary agent for Stephen King, Terry McMillan, and Garrison Keillor. He also represents Bill Maher, tons of other bestselling authors, and three Nobel Laureates!"
"I still can't believe it!! ABSOLUTELY DROP-DEAD AWESOME! I got more than a dozen requests for more material and SEVERAL OFFERS FOR REPRESENTATION. That blew me away. Every industry has things like that you can't know unless you get counseling. Thank you Mark!!"
"I feel like a schoolgirl. I just signed a contract with The Steve Laube Agency. I'd gotten hundreds of rejections prior to getting the news, so when I opened the email I was expecting another rejection. I was shocked that it wasn't. I always knew to some extent that Mark was the real deal, but now I'm really impressed."
"I really didn't expect to be here—I just got half a dozen agents requests for my book and signed with an agent. I tried a year earlier on my own but everyone I contacted ultimately declined representation. If there's a little nagging voice in your head telling you to give your manuscript a better life, and it will always bother you that you didn't do everything you could to make it happen, reach out to Mark and see if he's a good fit."
"I didn't just sign a literary agency contract with a top literary agent. Marianne Strong loved my story so much that she invited me to fly to New York City to meet everyone at her agency! If I hadn't worked with Mark, my project would have died. My book needed fresh life and that is exactly what Mark and his expertise brought to it. You will never feel like you are alone working with Mark. He isn't just a former literary agent and a coach. He's truly a friend during the whole process."
Scroll below to see detailed success stories provided by authors of all genres who've worked with us to become more successful authors. We work with authors of all genres including fiction, nonfiction, memoir, children's books, and Christian books.
.
Best Fiction Query Letters – Author Success Stories
Best Agent Query
"One of the most important keys to success as an author is good information and support. I can't count the number of times I've been banging my head against the wall, only to have Mark casually mention something I've completely overlooked. Writing is a very isolating profession. As a result we often end up in a bubble. And not one of those cute, clear soap-bubbles, but an opaque orb of obstruction.A special thank you to the 'Remarkable Mark' my friend and former agent who created a bidding war for my books, resulting in a 6-figure offer. Mark is one of the rare and genuine good guys, but he also has incredible information (even his ideas have ideas)." [click on this link to see Jim Brown's complete testimonial]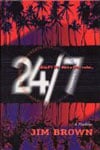 Best Query Letters Review
"After Mark helped me revise my book query I got five requests to read my full manuscript. Several agents asked for it within the hour. Now my novel, 'The Wrong Hand' (a psychological thriller) is published with an imprint/division of Penguin Books called Michael Joseph that is 'principally interested in publishing Top Ten Bestsellers'. It's hard not to be excited. It has been an awfully long bloody road towards publication but we are finally on our way. I have learned that hard work, struggle, disappointments and perseverance are all important, as is following the advice of industry experts like Mark. If your writing is important to you, consider working with him to help you market yourself to the people at the top who can best represent you." [click now to see Jane's complete success story]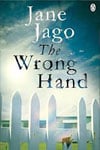 Best Agent Query
"My latest book wasn't getting picked up because editors couldn't agree whether it was a young adult novel or an adult novel. Faced with problems like this, it becomes dangerous territory. If you start listening to the wrong people, or too many people, you're at a disadvantage. Many of the agents and editors who gave me feedback had just read a few pages. It can be very unsettling and worrisome. Mark knows how to gain access to the publishing world so authors can be respectfully represented. Investing in his program helped me find a literary agent who's enthusiastic about my work and treats me with respect. I finally have my happy ending." [click this link to see Nathaniel's full review]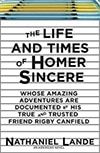 Best Nonfiction Query Letters – Author Success Stories
Best Query Letters Review
"It's hard for an author to know what to include and what to leave out in a query. Mark added and cut things so my agent query was tighter and flowed better. He knows what query letters are supposed to look like, so I trusted his point of view and got five different offers for representation from top literary agents. Getting multiple agents interested was really important to me. I've dealt with agents before and gotten screwed on things contractually so I wanted to do it differently this time. I wanted choices. This time I signed with Stephanie Tade who got me a 6-figure book deal with Penguin Books! If I hadn't worked with Mark, I might have gotten a literary agent anyway, but it wouldn't have been my dream agent. To me, it was completely worth it to have someone like Mark share all his insider knowledge and experience." [click this link to see Amy Jo's complete testimonial]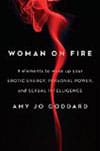 Best Agent Query
"Before I worked with Mark, I sent out query letters but I wasn't feeling very good about the responses I was getting. I had a generic query, something I got from a book that didn't really resonate. It didn't have that pop of a great hook up front. It felt like a form letter. Mark helped me refine my query letter (make it crystal clear) because agents don't read past the first 2 sentences unless you've done that. Mark also showed me how to talk about my unique experience and process, increase my credibility, and take advantage of my credentials. After Mark helped me land a top literary agent, I got publishing offers from THREE well-known publishers: Amacom, Palgrave Macmillan, and McGraw-Hill (they're publishing my book in hardcover)! Thank you Mark, for helping me make it all happen." [click now to see Dave's full review]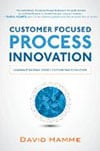 Best Query Letters Review
"The agent query that Mark helped me write captured the essence of my voice in a tight, professional format that allowed agents to get everything they needed in four short paragraphs. It wasn't blather, or omissive in any way; it was complete and concise. Mark also brought in more of my personal experience and credibility to make my promotional platform stronger. Now I just signed my book deal. First, two well-known literary agents asked to represent me. One of them responded to my query letter in less than 4 minutes!! Then THREE different publishers wanted my book and started talking about making offers. The publisher I chose is perfect for me because they produce titles for the trade, educational, and scientific markets. And they agreed to publish my book as a hardcover!!!" [click now to see the complete testimonial]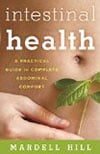 Best Memoir Query Letters – How to Write an Agent Query
Best Agent Query
"After sending out the book query Mark revised for me, I had the opportunity to speak with literary agents from top agencies such as Janklow & Nesbit, Trident Media, Anderson Lit, and Folio. I signed with Don Fehr at Trident and, a short time later I had a publishing contract with Berkley Books, which recently published my book in hardcover. Before that, I sent my query out on my own to 30 or 40 agents and got a lot of rejections. I don't know what would have happened if I hadn't worked with Mark. I can't even imagine that now though, because of the grief and detours I experienced before we worked together." [click now to see Daniel's entire review]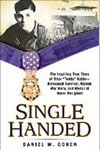 Best Query Letters Review
"I would kick myself if I hadn't tried working with Mark. If it weren't for him, I'd still be floundering, sending out query letters. Writing the book is the easy part. I had sent out queries before working with Mark and received zero responses. I didn't hear from anyone—it was the sound of crickets. After I started sending out my new query I had 6 literary agents request my manuscript in a short amount of time, which is awesome. Then, within two weeks of my agent starting to pitch my story to publishers, we had an offer. I signed a book contract yesterday. A little while later my agent told me that a TV co-producer asked for more info about my book." [click here to see Erika's complete review]

Best Agent Query
"A top literary called me on the phone within 4 minutes of sending out my agent query. Less than 30 days later I had three major publishers making offers. A few days after that, I signed a deal with Random House. My agent talked about my query for a long, long time. When he first called me on the phone, he hadn't seen any of my sample chapters. It was just the book query. Thanks to Mark's tips and tricks, I got the #1 agent on my wish list. He's done nearly 125 deals in just two years. His literary agency, Writer's Side, is the fastest growing literary agency in India. And he has a long list of accolades, including being talked about in the New York Times. Mark's query did that." [click here to see Lakshmi's complete review]

Best Children's Book Query Letters – Author Success Stories
Best Query Letters Review
"It was such a big deal when I got my first multi-book deal with Harcourt, and it wasn't just the money. People were coming up and pumping my hands and saying congratulations. Then there is that moment when you get the first galley copy of your first book in your hand. On my wedding day I wasn't that happy. Getting married and having children are wonderful experiences, especially in these times where people feel they must say 'My children are the greatest thing that ever happened to me' but I didn't work to get my children. Even cows can get laid. I'd known that I wanted to be an author since I was young, but I'd had a lot of setback in my life. I was starting to think I might be one of those people who have a big dream and never get it. I've always, always been grateful." [click right here to see the entire review]

Best Agent Query
"I tried to get an agent before, without Mark. No luck. Now I know why. I would never have written anything close to what Mark suggested in my book query. He says things in the most attractive way, very convincing. Working with Mark also gave me the confidence I had what it takes. Now I'm excited to say that my literary agent got offers from multiple publishers and my book deal was announced this week on Publishers Weekly! I signed with Kane Miller, a division of EDC publishing. Their sales reps sell to all major retail outlets, including bookstores, gift stores, museums, etc. They also have a direct sales division made up of nearly 18,000 independent sales consultants who sell their books to schools and libraries, and at home parties, fundraising events and school book fairs. Yay!" [click this link to see Miri's full review]

Best Query Letters Review
"Mark helped me get represented by Sanford J. Greenburger Associates, who then got me a contract with Sky Horse Publishing, the fastest-growing small publisher in America according to Publishers Weekly. They have 41 New York Times bestsellers!!! Getting an agent is like anything else in life, like trying to get a great job or be a high-performance athlete. If you want to be successful, you go the best person you can find, with the right experience, who can help you be better. Investing in an introductory coaching call with Mark is a no-brainer. I just can't say enough about the experience and how working with Mark has been the best investment I've ever made by far. Thank you, Mark! I really do feel that I owe this all to you." [click this link for the complete success story]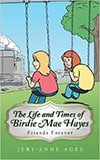 Best Christian Book Query Letters – How to Write an Agent Query
Best Agent Query
"Before working with Mark I submitted my book to agents but didn't get any interest. This time around I got a top NY literary agency, FinePrint Lit. They teamed up with MacGregor Literary and got publishers bidding against each other. I just signed a contract with Thomas Nelson/Harper Collins for (what I've been told by several people) is a very large advance for a first-time author. I actually had several agencies interested before deciding to go with Fine Print. And, to be honest, all of the attention didn't surprise me. The query and proposal that Mark helped me develop were incredible. Agents actually said things to me like: 'Scott, I read your proposal and I'm just blown away by it! Are you available to chat tomorrow afternoon?' Boom!!! What cloud is higher than 9?" [click here to see the complete review]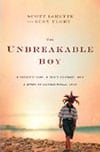 Best Query Letters Review
"When I first found Mark's website, I read everything and it felt too good to be true, some guy on the Internet with all the answers. But the query Mark helped me put together made agents and publishers want to keep reading. My first book query was too wordy. Agents would have had to read through too many things to get down to the gist of what they wanted to know. Agents don't have time to wade through all that stuff. Mark's query gave them what they were looking for immediately. I was thrilled when I checked my email and saw that a publisher was making an offer on my book! The Acquisitions Editor met with her partners and they discussed the manuscript because they'd never published anything like it before. But they still wanted it!" [click this link to see Karen's complete review]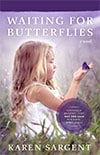 Best Agent Query
"Before I worked with Mark I sent out query letters, but no one ever requested my complete manuscript. Everyone says that writing your own query is one of the hardest things to do. It's true. Comparing Mark's new version of my query to the one I wrote before, I can see a vast difference. Mark took things out that weren't important and he put things in that were important. Mark also came up with a titillating opening sentence and added a lot more about my background. After Mark helped me get a well-known agent with Hartline Literary Agency (for my previously self-published book), my agent got me a deal with an American Christian Fiction Writers (ACFW) approved publisher. I'm hard-pressed to find anything that I had an expectation for that Mark didn't deliver on." [click this link to see Michael's full review]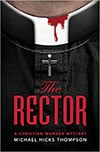 * * *
Best Query Letters – Get a Literary Agent Today
For more information and support to help you write
the best query letter possible, click here to:
– Get our free 15-part article training on How to Write a Query Letter
– Get our Successful Query Letters Audio Training
– Access our Official Directory of Literary Agents website
– Get a Query Letter Critique
Mark Malatesta is a former literary agent and founder of The Bestselling Author and Literary Agent Undercover, devoted to helping authors of all genres (fiction, nonfiction, and children's book) write, publish, and market their books. Mark is also a former AAR member and the former Marketing & Licensing Manager of Blue Mountain Arts, a well-known book and gift publisher. Mark's authors have been published with major publishing houses such as Harper Collins, Thomas Nelson, and Penguin Books, resulting in millions of books sold. Click here to learn more about Mark Malatesta and here to see Reviews of Mark Malatesta, the creator of this Query Letter website.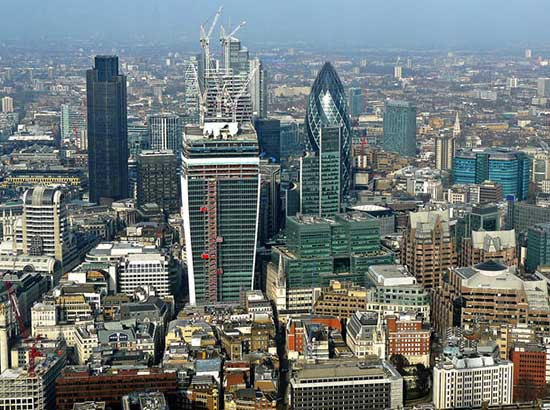 GET A LITERARY AGENT
Get free access to the Directory of Literary Agents with detailed agent listings to get a traditional publisher
Your Information will never be shared with any third party.