Examples of Query Letter – How to Write an Agent Query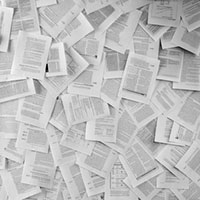 Query Letter Examples – Where can you find the best sample query or query letter template to help you write your pitch? Both are explained in this article, which is part of our free 15-part guidelines on How to Write a Literary Agent Query Letter by Mark Malatesta, a former publishing agent and former Marketing & Licensing Manager of a well-known book publisher.
This free training guide reveals everything you ever wanted know about query letters–and everything you don't even know to ask. For example: How long should your query letter be? How many query letter formats are there and what do they look like? What is a SASE? Are there important considerations if you're writing a fiction query, nonfiction query, children's book query, etc.? And where can you go to get query letter help?
This part of the training explores query letter examples.
* * *
Query Letter Examples – The Problem
The publishing industry is no different
than most other industries.
It's a dinosaur.
In other words, it's well-established; as a result, it is sometimes (some might say always) slow to change. For example, it took forever for most publishers to offer eBooks. In some ways, I respect that the publishing industry is slow to adopt new ways. If it ain't broke, don't fix it. Fine. But the current format for writing a query letter has got to go.
And don't worry.
Of course…
I'm going to show you some query letter examples
so you'll know what I'm talking about.
* * *
Query Letter Examples – The Old-Fashioned Way
Here's one of the many "successful" query letter examples I've seen online. The author shared it during an interview as a tool to help other authors be successful, after she got a good literary agent and book publishing deal. It's not bad. Obviously, it helped her land an agent and book deal.
But…
It could have been a lot better.
And yours might
need to be.
* * *
Query Letter Examples – Stefanie Gaither (Falls the Shadow)
Dear Ms. Megibow,
I'm currently seeking representation for my YA novel, FALLS THE SHADOW. Given your interest in science fiction, I thought it might be a good fit for your list.
When Cate Benson was twelve, her sister died. Two hours after the funeral, they picked up Violet's replacement, and the family made it home in time for dinner and a game of cards.
It's the year 2055, and Cate's parents are among the wealthy elite who can afford to give their children a sort of immortality—by cloning them at birth. So this new Violet has the same smile. The same laugh. That same perfect face. Thanks to advancements in mind-uploading technology, she even has all the same memories as the girl she replaced.
She also might have murdered the most popular girl in school.
Or at least, that's what the paparazzi and the crazy anti-cloning protestors want everyone to think: that clones are violent, unpredictable monsters. Cate is used to hearing all that, though. She's used to standing up for her sister too, and she's determined to do it now—even if proving Violet's innocence means taking on those protestors and anyone else attacking her family. But when her own life is threatened—not by protestors, but by the very scientists who created her sister's clone—Cate starts questioning everything she thought she knew about the cloning movement. About herself. About her sister.
And the answers she finds reveal a more sinister purpose for her sister's copy—and her own replacement—than she ever could have imagined.
FALLS THE SHADOW is complete at 80,000 words, and is the first in a planned series. The manuscript is available, in part or full, upon request. Thanks for your time and consideration!
Best,
Stefanie Gaither
* * *
Query Letter Examples – Breaking It Down
What do most query letter examples
(like this one) have in common?
They all follow the old formula
for writing queries.
In other words they start with a bit of personalization stating why the author thinks his or her book might be a good fit for the agent. Then they have a "hook" (something interesting to get the agent, well, hooked),  followed by a mini-synopsis or summary of the book, and then little or nothing (in this case nothing) about the author.
That's the way it's been
happening for eons.
But I'm
changing that.
Really…
There's
a better way.
I'm going to show you
what it is in just a moment.
But first I need to tell you why this is so important. And I need to tell you why so many authors, literary agents, and other publishing professionals are unwittingly giving bad advice–and sharing mediocre (sometimes poor) pitch strategies and query letter examples.
* * *
Query Letter Examples – Why This Is Important
If you're passionate about getting published, you'll do almost anything to give yourself a competitive advantage. Especially if you know that top literary agents get approximately 1,500 queries (sometimes more) each month. And they reject 95% of all queries.
The odds aren't good.
But I'm guessing you
probably already knew that.
Here's something
you might not know…
Top literary agents only take on approximately six new clients a year. Half of those clients (3) are already published. Or they've already worked with an agent in the past (maybe their agent dropped them, got out of the business, retired, or passed away). It happens.
In other words, top book agents only take on (on average)
approximately one new unpublished author every four months.
Or…
1 in 6,000 queries.
So, it's critical that you make your query letter as good as it can be. Especially if you want to get multiple agents interested in your work. When that happens (you get multiple agents offering representation), you then get to "interview" the agents and find out which one is the best fit for you.
For example:
Who understands your book the most and shares your vision?
Who's the most successful and established, likely to get you the best book deal?
Who's going to work the hardest and stick with you the longest?
* * *
Now that you know why some query letter examples are
better than others, click here to discover my best
advice for Writing a Query Letter.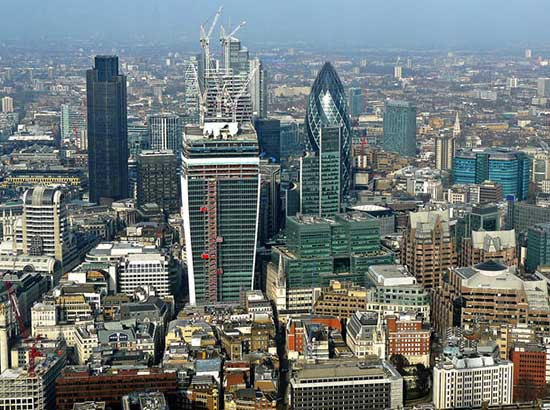 GET A LITERARY AGENT
Get free access to the Directory of Literary Agents with detailed agent listings to get a traditional publisher
Your Information will never be shared with any third party.