Marni Battista – This author success story is part of a series about Query Letters that Worked on our Query Letter Blog. This particular story reveals how Marni Battista, an author of dating and relationship books, wrote a query letter that got the attention of top literary agents like Harvey Klinger.
* * *
Marni Battista – Author Success Stories
When Marni Battista scheduled a Query Letter Critique Call with me,
she already had one literary agent interested in representing her.
So why did Marni Battista contact me for support?
She's smart…
Marni realized that just because a book agent is offering to represent you doesn't mean you should immediately say, "Yes!" Since Marni is a dating and relationship coach, she gets it. The first suitor to come along and "propose" to you isn't necessarily your soulmate.
Make a note, don't settle.
I can't tell you how many authors I've spoken with over the years who went with the first book agent that came calling. It's a mistake. Marni knew that so she asked me what I thought about the agent who was courting her. She also asked me what her prospects were with other literary agents. And she asked me what I could do (if anything) to help her improve her book concept, query letter,  book proposal, and sample chapters.
After reviewing Marni's material, it was clear that she had everything needed to get a good literary agent, but not necessarily a great literary agent and a great book deal. The foundation was there, but she was going to need help to make her project and pitch more marketable.
Marni and I had a great first phone call, and, as a result, she decided to work more closely with me to take everything to the next level. And it's a good thing she did. As a result of our work together, Marni ended up in the enviable position of getting to choose which literary agent she wanted to work with.
But she says it better than I ever could,
so I'll let her tell you what happened.
* * *
Marni Battista – In Her Own Words
By Marni Battista
The following text is simply an excerpt of Marni's more detailed success story – click her to see Marni Battista's complete review about Mark Malatesta.
"I just signed a contract with Harvey Klinger! He's the long time agent for Barbara De Angelis, PH.D. (the relationship guru who was married to John Gray, author of Men Are from Mars, Women Are from Venus).
I already had a well-known agent interested in my book when I met Mark. I was really excited about the offer for representation, but I wanted an objective expert to help me make the best decision. I didn't want to be a naïve author who (like a naïve girl), just says yes to the first guy who likes her. Mark helped me see that my first prospective agent wasn't a good match—the contract I was being offered wasn't in my best interest.
Mark is off-the-charts knowledgeable, super authentic, incredibly generous, creative, and loyal. He's just a solid guy, the real deal. That combination of expertise and support is rare. I've interviewed a lot of other people who do what Mark does. He's the only one who was a champion for me. You can't put a price on that. If you go to Mark but don't have all your ducks in a row, he'll focus on your strengths. He might not work with you if you're not ready, but he'll come up with a plan to keep you moving forward. That's why Mark is credible; he doesn't just say yes to everyone.
The book publishing business isn't what I'm an expert at, and it's probably not what you're an expert at… or else you wouldn't be reading this testimonial. If you want to be successful, do what you're good at and pay other people to do what they're good at. If you try to get a literary agent on your own, 6 months will go by and you probably won't have achieved your goal. If you want to get your book out there, invest in yourself and work with Mark. He'll care about your dream as much as you do, and that's hard to find."
Marni Battista
Author of How to Affair-Proof Your Man
Founder of Dating with Dignity
* * *
Do What Marni Battista Did – Get a Literary Agent
For more information and support to help you
write your query letter, click here to:
* * *
Marni Battista – Biography
Marni Battista has a Masters degree in education and she's been a dating and relationship coach for more than 20 years. Marni Battista works with clients 1-on-1, but she also does a lot of speaking, leads sold-out dating workshops, and hosts retreats. Marni Battista also hosts the popular Dating with Dignity website and her weekly YouTube show, The Dating Den, has received more than one million views.
Marni Battista is featured as a Dating and Relationship expert in Cosmopolitan Magazine and at HuffingtonPost.com. Marni Battista is also a frequent guest blogger and contributor to a variety of relationship websites like CupidsPulse.com, Yahoo! Shine, YourTango.com, DivineCaroline.com, Examiner.com, More.com, MomLogic.com, and many more. She's also comfortable with radio and TV.
Marni Battista has been the on-camera Dating and Life Coach to Tristan Couvares on the reality show Control TV, produced by Seth Green and The Bachelor producer Ken Fuchs. Marni Battista was selected as the Dating and Relationship expert for an ABC television talk show titled The Tori Project starring Tori Spelling (pilot not green-lit). And, Marni Battista is a recurring guest on Dr. Drew Pinsky's Loveline radio show.
* * *
Click here now to read another author success story about
Siobhan Cunningham in this article series called
Query Letters that Worked.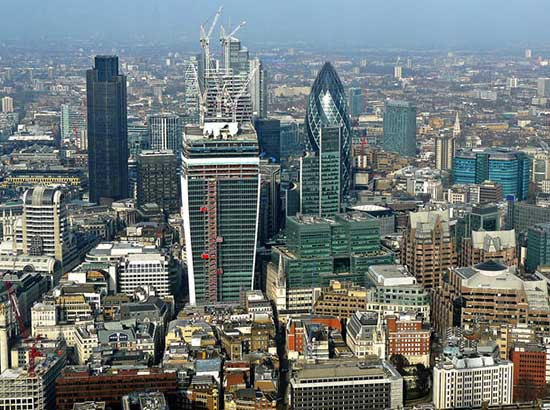 GET A LITERARY AGENT
Get free access to the Directory of Literary Agents with detailed agent listings to get a traditional publisher
Your Information will never be shared with any third party.