Siobhan Cunningham – This author success story is part of a series about Query Letters that Worked on our Query Letter Blog. This particular story reveals how Siobhan, a thriller fiction author, wrote a query letter that got the attention of top book agents–after getting lots of rejections with her original agent query.
* * *
Siobhan Cunningham – Author Success Stories
Who says you can't get a literary agent in the United States
when you live in another country?
Not true.
When Siobhan Cunningham contacted me to set up a Query Letter Critique Session
she'd already gotten lots of rejection letters–and it wasn't
because she lives in the United Kingdom.
It was because her agent query
needed serious work.
Sometimes (many times), it's not the book that's the problem. It's the agent pitch. Like Siobhan Cunningham, you might have written a great book. But, if you're not communicating the uniqueness and "value" of your book (and YOU) to literary agents, they might never ask to read it; if they don't ask to read it, they certainly won't ever offer to represent it.
You have to sell yourself.
Not just your book.
And no, you shouldn't do it in a way that's arrogant or boastful; in today's marketing savvy publishing industry, you have to prove that you're a willing and able promotional partner. In other words, you have to demonstrate some desire (and skills) to help your publisher get your book on the bestseller lists.
You don't have to be famous or be a marketing expert to get a top book agent and book deal (especially if you're writing fiction), but you do have to do something.
Do you have (or are you going to set up) a website or blog?
Are you active on social media or in the process of getting started?
Are you networking–attending any writers' conferences or events?
Do you have any testimonials or are you in the process of getting them?
Are you doing any public speaking or events, or are you willing to make appearances once your book is published?
You don't have do all these things…
But, if you do some of them, you're much more likely to experience what Siobhan Cunningham did. Read what Siobhan says below about her experience and see if you think her efforts were worthwhile.
* * *
Siobhan Cunningham – In Her Own Words
By Siobhan Cunningham
The following text is simply an excerpt of Siobhan's more detailed success story – click her to see Siobhan Cunningham's complete review about Mark Malatesta.
"After I sent out my revised agent query, I got a request from a top literary agent to read the full manuscript in just 24 hours… then another one a few hours later… a third one two days after that… then a fourth one. Now, here's the amazing part. One of those agencies had already rejected this same novel (based on old query letters that I'd written without your help) three different times over the last couple years. Yes, three times! That just goes to prove that your query letter opened the door.
Working with you made me realize that agents see an author's work from a completely different perspective. You made me put a different hat and look at it from the outside in… as if I was selling a can of baked beans and not my pride and joy! I also appreciate the fact that you don't push too hard as a coach. You're quite gentle, which is nice. And you're really good at helping authors come out of their creative bubble, and communicate their value. In other words, you help them put on their marketing hats and talk about the bottom-line. Agents don't care about your story particularly. They want to know if they can make money with you. Is your book similar to anything else that's been successful? What is your background? Does your project have bestseller or high commercial potential? Does it have longevity?
You help silly, soft-hearted authors think like literary agents… and talk about their work in a way that they will understand. It's amazing how you're able to "see all the money" in a book, then squeeze all that juice out of it and put it into a one-page query letter. To every author thinking about writing their query letter themself, I say… you can't do it yourself. You're too close to your book to be objective. You need someone like Mark to help you, someone outside of yourself who's also a publishing insider.
Writing a great bestseller is one thing, but writing in glowing terms about yourself is quite another, you need Mark to do it for you. He turns coal into diamonds."
Siobhan Cunningham
Author of The David Trilogy
* * *
Do What Siobhan Cunningham Did – Get a Literary Agent
For more information and support to help you
write your query letter, click here to:
* * *
Siobhan Cunningham – Biography
Siobhan Cunningham writes psychological thrillers with an intense mix of fueled tension, dark humor and pulsating sex scenes. Siobhan Cunningham has lived the rock n'roll lifestyle and worked within the celebrity driven worlds her story-lines portray. Siobhan Cunningham also safely crossed the path of a serial attacker which was part of the inspiration for her work. The novels of Siobhan Cunningham offer a fresh level of authority and sincerity rare in fiction. As Siobhan Cunningham likes to say, "Grab a glass of wine, close the bedroom door and read alone!"
* * *
Click here now to read another author success story
about Marni Battista in this article series called
Query Letters that Worked.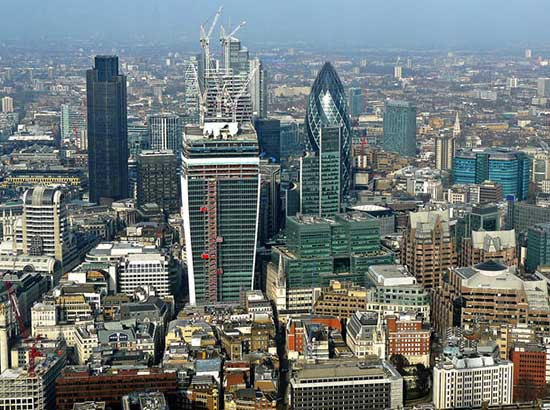 GET A LITERARY AGENT
Get free access to the Directory of Literary Agents with detailed agent listings to get a traditional publisher
Your Information will never be shared with any third party.